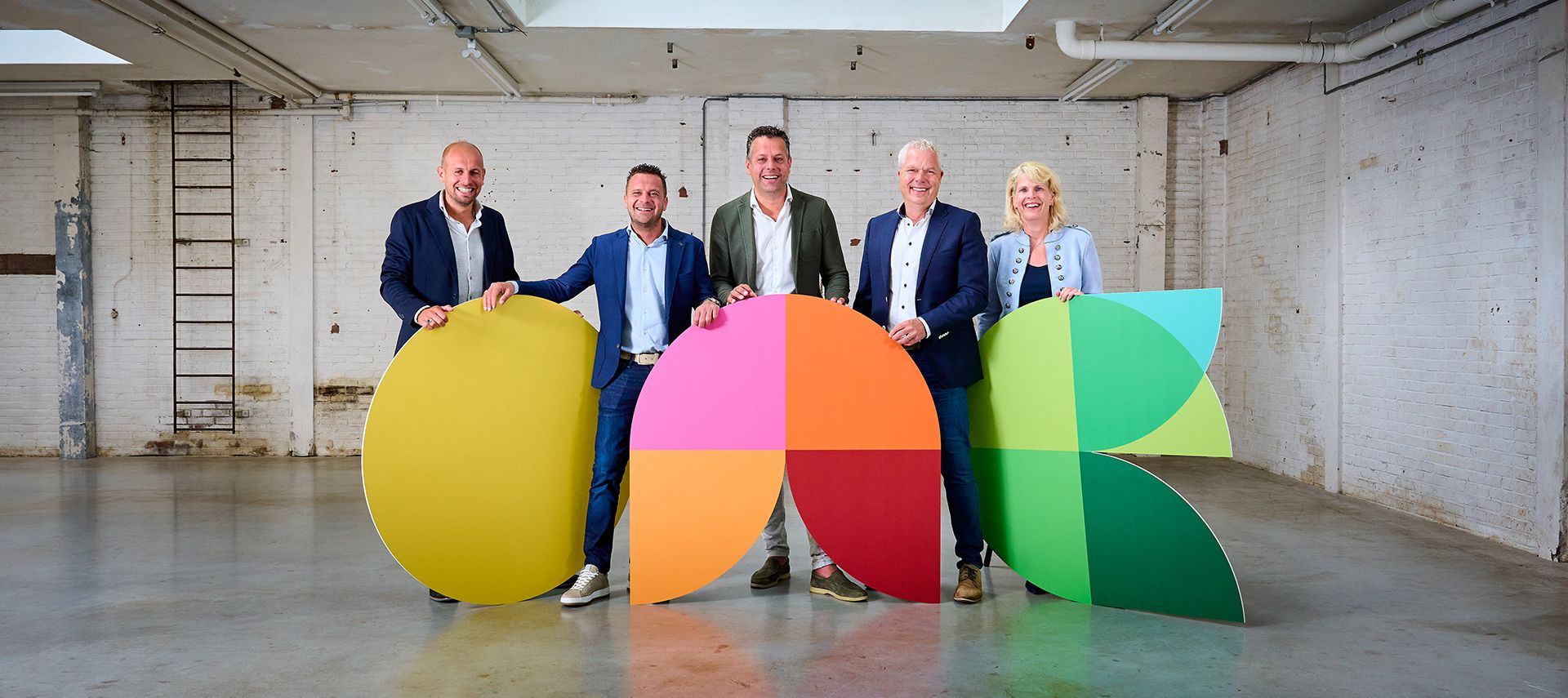 Groenland and L&M Groep join forces to become One Flora Group
Since 28 June 2022, Groenland and L&M Groep have been a single organisation. The name of our new organisation is One Flora Group. The merger has enabled us to achieve a unique strategic collaboration that fits in with the growth strategy of our two family businesses. Together, we aim to create a smarter chain, by committing to the success of our growers and customers.
Optimal horticulture chain
Through the merger, One Flora Group has responded to the scaling up and professionalisation that is taking place within the horticulture sector. We will optimally utilise sourcing by the L&M Groep and the commercial network of Groenland to create an optimal horticulture chain.
The whole chain under one roof
One Flora Group brings the whole horticulture chain together. The companies within our group supply flowers and plants to retailers, wholesalers and consumers all over the world. The One Flora Group consists of the following companies: Bloominess, Bouquetnet, Celieplant, Flowerfactory, FNQ, Greenpackers Bloominess, Greenpackers Bouquetnet, L&M Rijnsburg, Lilies Direct, Spira, VE Bloemengroothandel, Waxed Roses Sensation en Zami. One Flora Group has a combined turnover of more than 400 million euros, making us one of the major players within the horticulture sector.
The new board
The management board of One Flora Group is made up of John Celie (CEO), Jan Willem Leeuwenburg (CEO), Lennard Leeuwenburg (COO) and Maarten Ober (CFO). Their ambition is to realise sustainable growth within the beautiful world of flowers and plants, together with our employees, companies, growers, customers and partners.
More intensive collaboration
The DNA of the companies within One Flora Group will remain the same, as will the familiar faces that will continue to work with you with the same level of enthusiasm. However, our group will carry out more intensive collaboration in connection with ICT, innovation and marketing.
Next Level Floriculture
One Flora Group is a prime example of a future-proof organisation within the horticulture sector. All the companies within One Flora Group will strengthen each other and share a passion to take the horticulture sector to a higher level. Our goal: Next-Level Floriculture. That means an efficient, transparent and sustainable horticulture chain.